Tired of clients not paying on time?
You've done the work, emailed your client the invoice along with the terms – and now the payment is overdue.
The problem
Late invoice payments continue to be a big problem for businesses globally.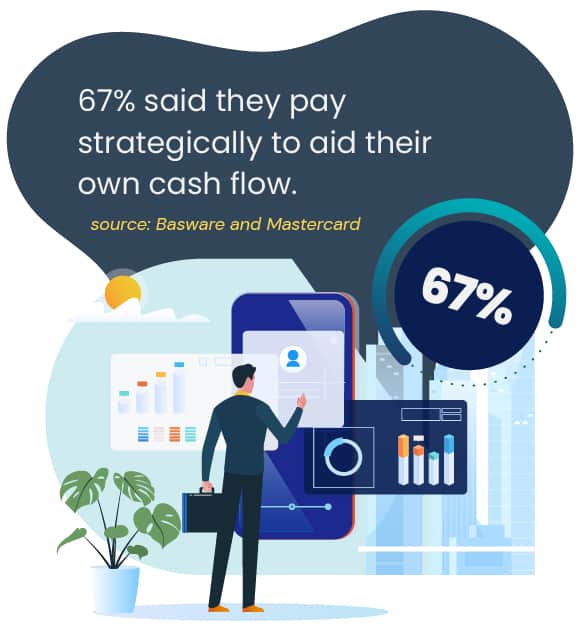 The challenge
No global legislation, regulation or reporting of late-paying practices for SMB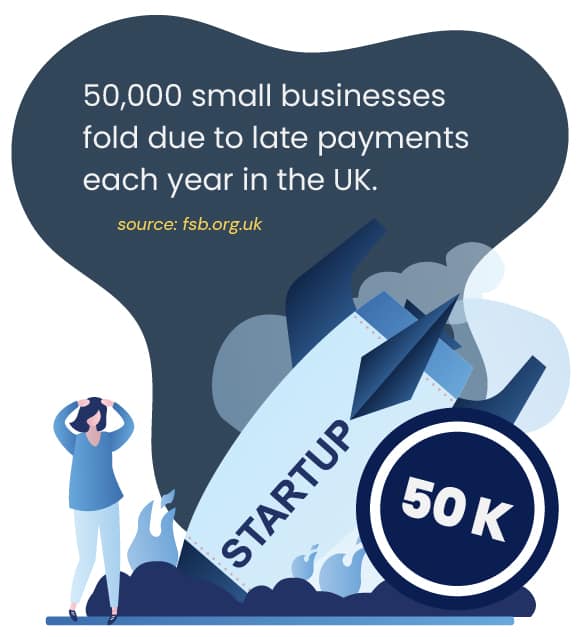 The solution
Change the late payment culture – one report at a time.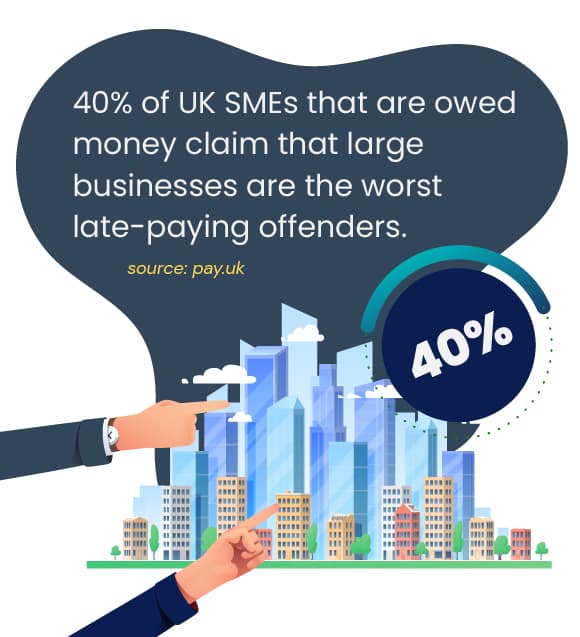 Reality in numbers
The impact of unpaid invoices
28% had to cut their salaries
Late payments cost USA SMB $3 trillion
Businesses fold due to late payments
UK SMEs that are owed money
Owed to UK SMEs in late payments
82% fail do so because of cash flow problems
// *all statistics sourced from the internet 2017-2020
Late payments have increased by 22.1% since Pandemic
The average % of unpaid invoices (10+ days after their due date) was 19.3% before the declared Pandemic and 22.1% today
The above invoice tracker graph is provided by sidetrade.com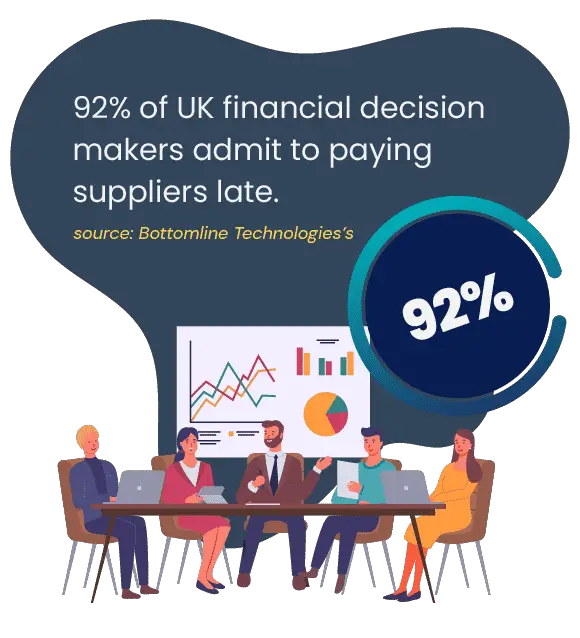 No industry is immune
Whether you are engaged in the service, financial, communication, property, manufacturing industry, there would always be a peer who is accustomed to delaying their payments, or not paying at all.
Let's change it – together
To stop this culture of late invoices on non-payment of invoices, we encourage community members to be active in sharing their personal experiences when it comes to late and non-payment of invoices.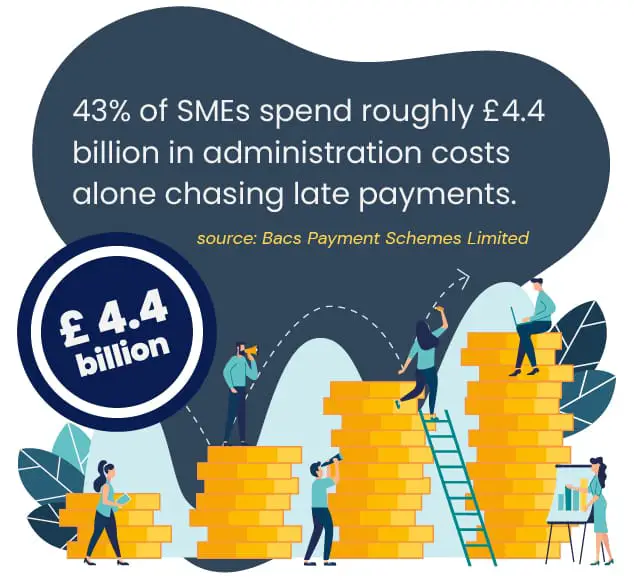 Be part of a community that strives to change the late payment culture.
Reporting your personal experiences on how poor a business is in paying their invoices, you are helping others to minimise their financial risk. Your honest report and feedback regarding poor payment standards might encourage others to be mindful and think twice before getting involved with that business.
To reach our goal of improving the payment conduct of businesses we ask of you to share what you know by leaving a report on our platform.
What are the benefits of reporting overdue invoices to brodmin?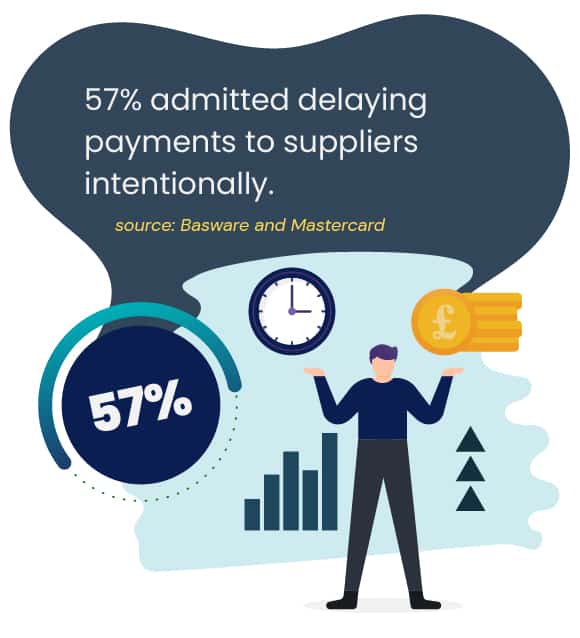 Keep your business healthy, avoid late & non-payments
With your help, we can reduce the risk of important financial decisions on late payment of commercial contracts, invoices, and financial transactions.
Some businesses are scrupulous by not paying and even switching to a different service provider all together.
Help us to put a stop to this practice.
Report on late and non-payment practices
Help us by reporting your experiences with late or unpaid invoice practices – no matter the size of the business or where in the world your client is.
Being listed on our platform should act as a deterrent to businesses that consider it acceptable to use their suppliers as an interest free overdraft.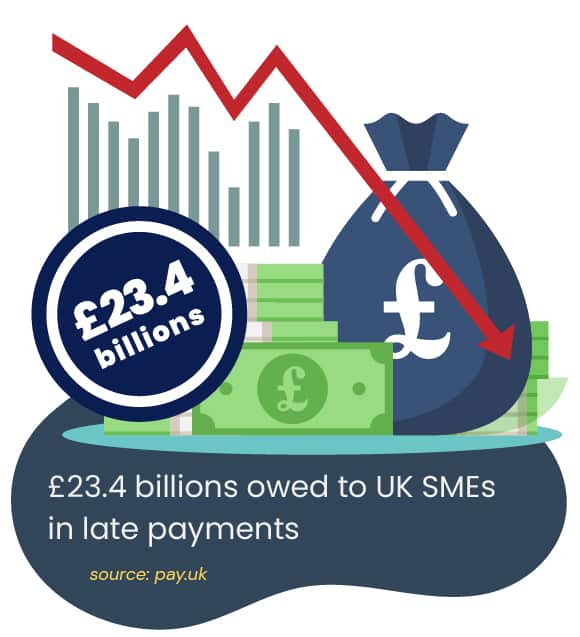 Research new clients before signing a contract
We are aiming to make due-diligence as easy as possible with insight into potential risks of a new client-supplier relationship, focusing on paying invoices to industry peers and other creditors.
Find out whether a client is likely to pay on time or late.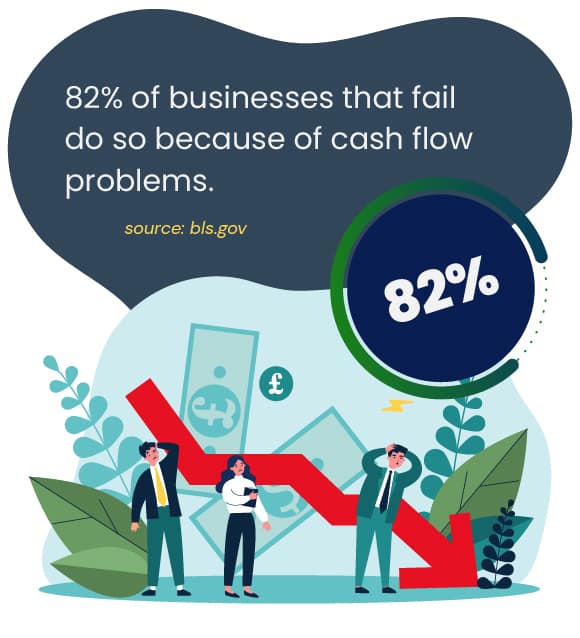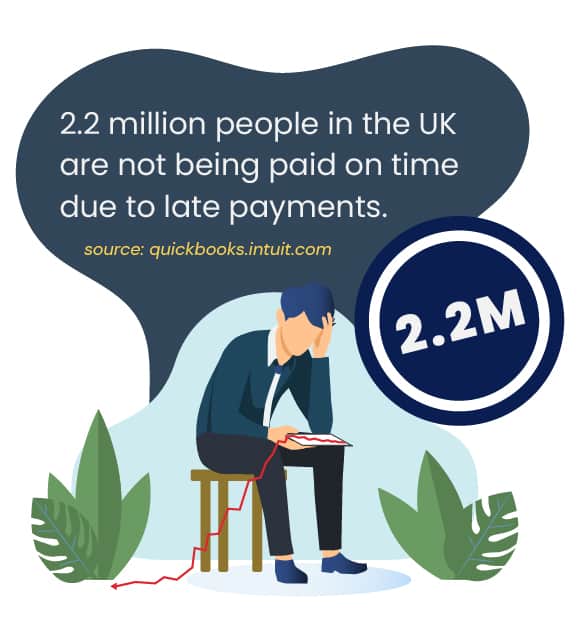 What about business credit scores?
The business credit score of a freelancer, contractor, or business owner does not necessarily reflect his or her invoice payment habit. If you want to check if a small business is paying their invoice, use our platform to compliment a business credit check.
Our platform is free to use.
Blog news: tips and advice for your business
Whether you are new to life coaching or an already established life coach, getting ...
To improve the current late payment culture, especially those involving small business and the self-employed, use this platform to drive and encourage change. 
Thomas Minarik