Coming soon
A Due Diligence Report Wizard
A new automated tool to perform a one-click due diligence on any business.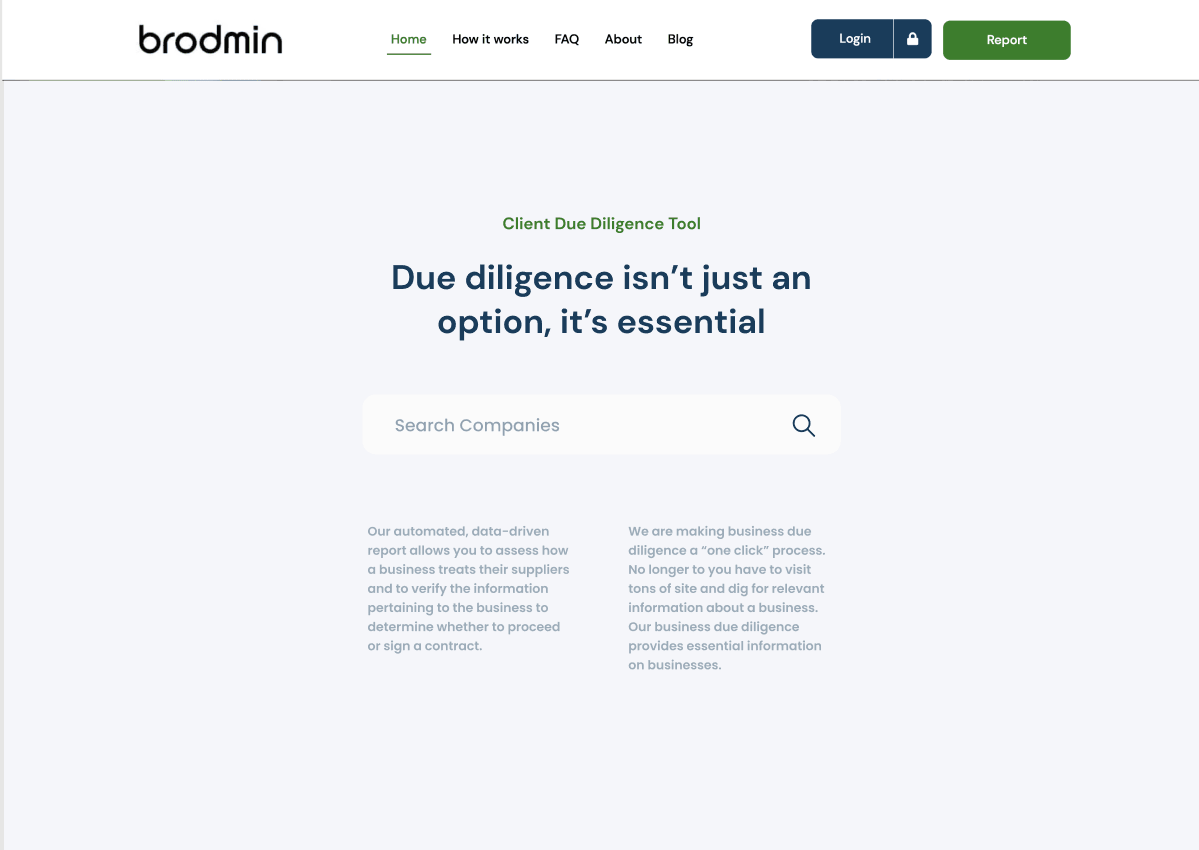 We are making business due diligence a "one click" process. No longer to you have to visit tons of site and dig for relevant information about a business. Our business due diligence provides essential information on businesses.
Our automated, data-driven report allows you to assess how a business treats their suppliers and to verify the information pertaining to the business to determine whether to proceed or sign a contract.
Here is what will be included in your free report.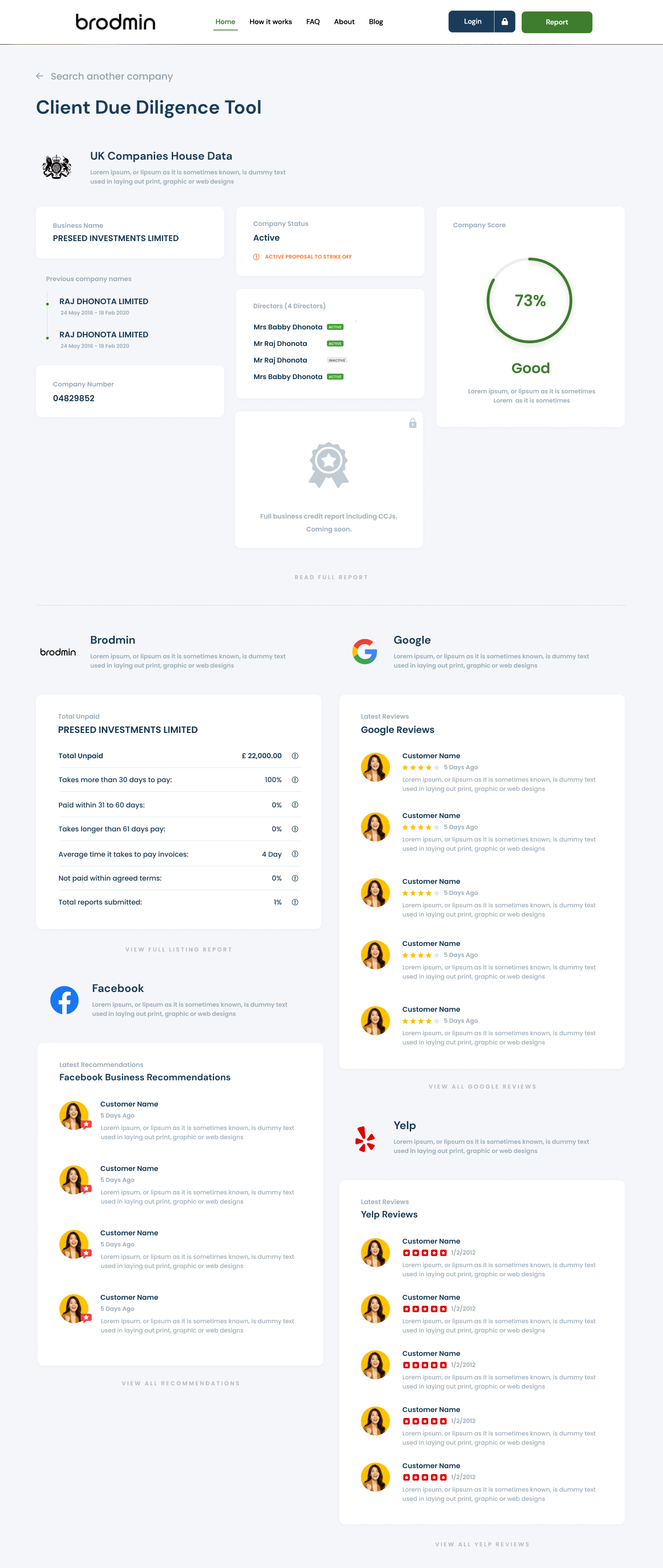 We'll check over 100+ data points on any business.
A full business credit check, CCJs check and an additional 80+ reviews sites are part of our roll out in the future too.
Add your email address below to be amongst the first to get notified when we launch.