How it works
This page explains how easy the reporting of late invoices is, what's in it for you and what debtors can do to make things right.
A reminder that before reporting overdue invoices you should try to resolve the outstanding payment(s) with the client first.
We are not affiliated with any official organisations or the Late Payment Legislation from the UK government.
We are an independent start-up committed to providing a late invoice payment directory as a free resource.
This image is a demo, an example of what a reported business listing looks like.
How to report late invoices (for creditors)
Add details about your unpaid invoices

Notify the party involved (optional)

Await their response (optional)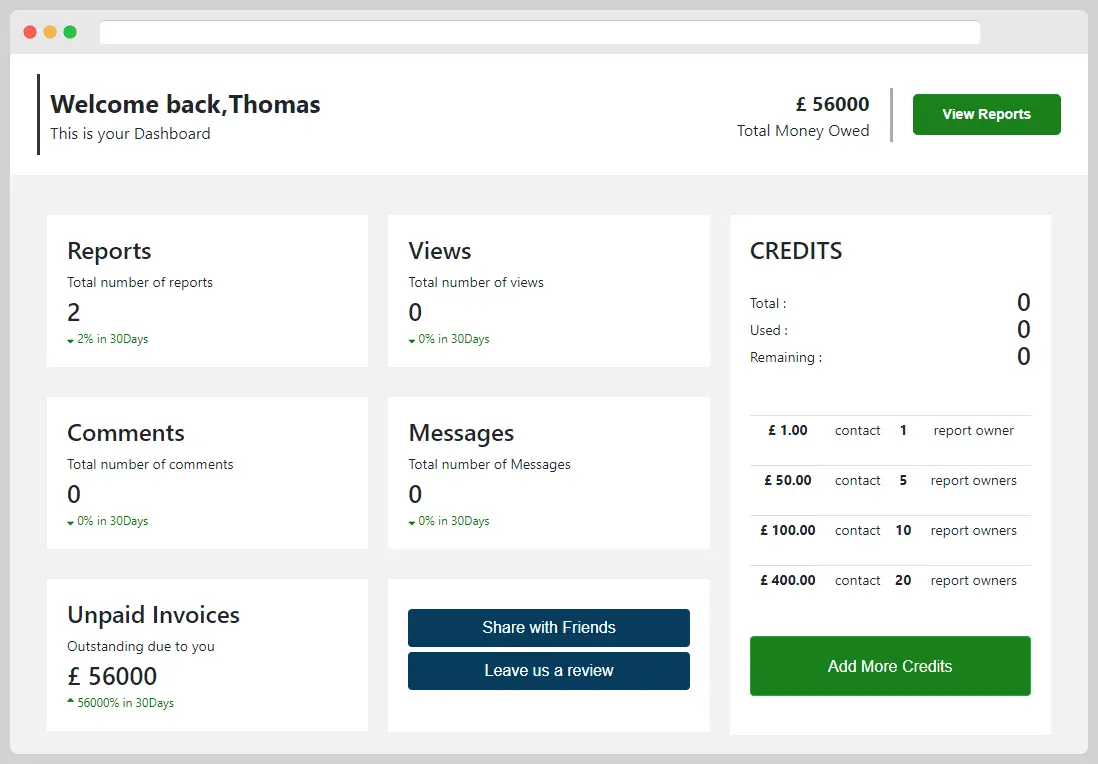 What's in it for you?
Reporting repeat offenders on a public late payment directory and exposing them that they are not paying their invoices on time might just motivate them to resolve those issues.
Of course, there is no guarantee this might happened. If they respond and you get a positive outcome from this – then this is a big win for you!
Even if they don't respond – it can still a small win for you as your listing might help someone else from financial hardship due to late or unpaid invoices.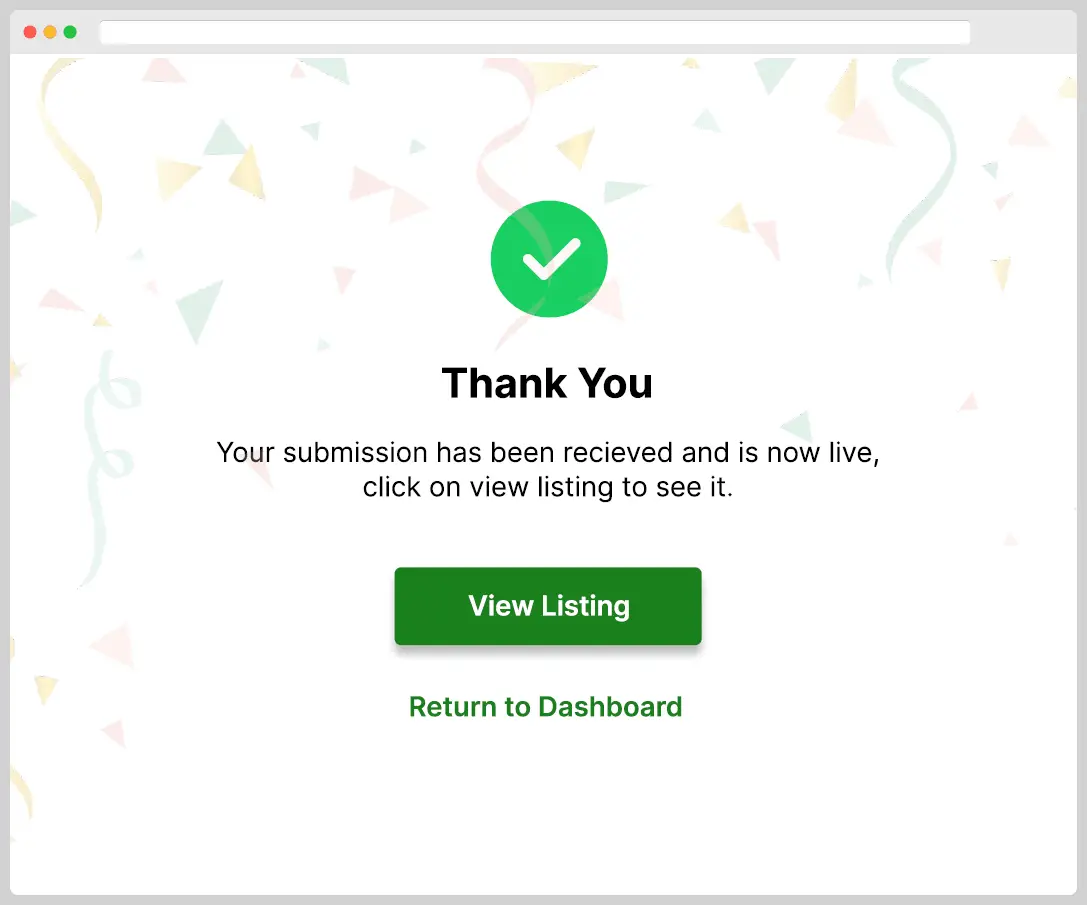 Helping others
You can of course report an unlimited number of repeat offenders.
Don't report the same client twice, instead, update their existing listing. Once your listed an offender, all you need to do is add the number of invoices and the total amount owed and you are done. It's that simple.
Complete anonymity! If you choose to stay anonymous your details will not be visible to anybody who searches our database.
Notify the client (or not)
You have the option when submitting a report, to notify the person/business that you have added them to our platform.
Once they see that they are on a public register of business that is not paying their invoices they should be incentivised to seek a solution.
Keep it updated
We encourage everyone to keep their reports up to date whenever circumstances might have changed.
You may have gotten your invoices (or some of them) paid due to your activity here on our platform. If so, please update those invoices as 'paid' – or 'resolved' if other arrangements have been made.
Or if you have not been successful in getting a response – let's say after a month – you can log in again and update your listing with new information.
This is important if you can not get response/payment even after you have listed them on our platform AND you have notified them that they have been publicly 'shamed'.
If you've been reported (for debtors)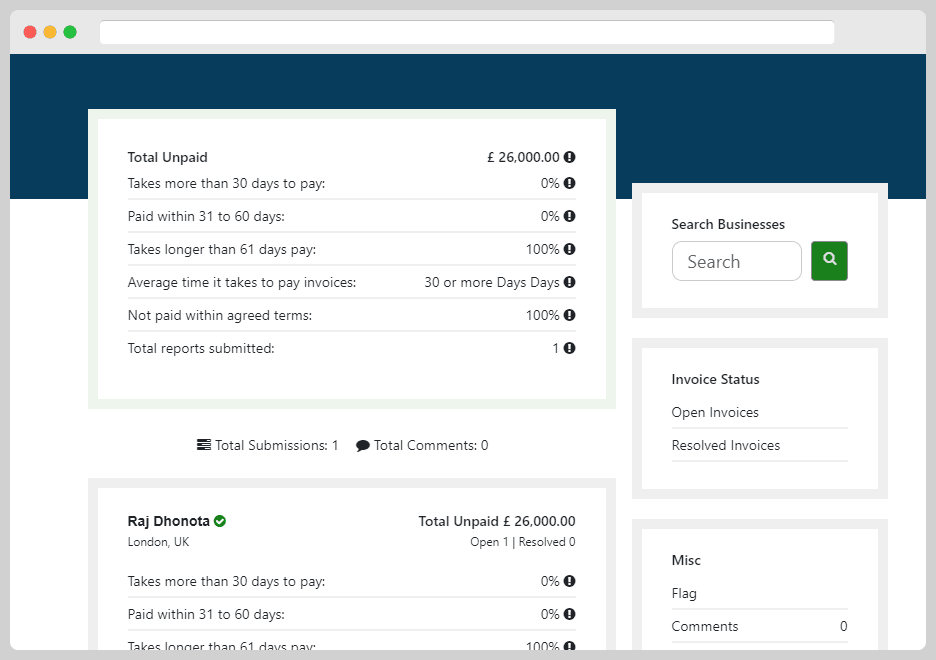 Steps to take next
A business should only be listed on our directory because they keep missing payment terms or worst still not made payment at all.
Reputation management means that you can contact the list owner and try to resolve the outstanding invoices. After you have settled you can request from the list owner that they update the status of the report. It is up to the list owner to update the reports online.
We (brodmin.com) do not edit listings. Only list owners can do that. We will only take action if a report is false/fake.
Other options
You can also leave a comment on a report about your listing. Leaving a comment will notify the list owner. They can respond to your comment in due course. Please note, comments are public, and anyone can leave a comment/reply.
In addition, you can also 'flag' a report. Flagging a report will notify the list owner and our moderators. Please only 'flag' a listing if it is fake or against our policy.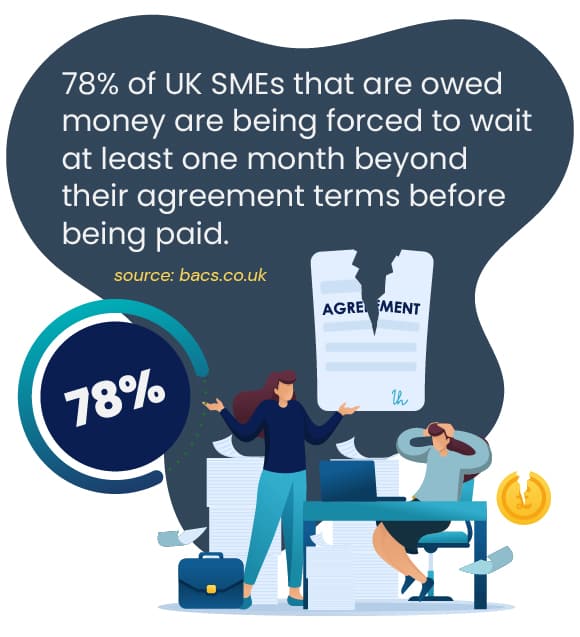 Too many businesses are accustomed to a culture where there are often little or no penalties for paying beyond credit terms. This is morally and ethically wrong, with many businesses actually having no intention of paying on time when they order goods or services.
Source: brodmin.com
Frequently asked questions